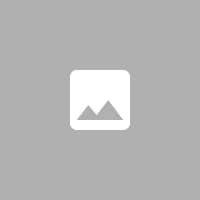 #carbonremoval
#management
#compensation
Content Manager (with copywriting skills)
Jetzt bewerben
Der folgende Stellentext wurde von uns automatisch zusammengefasst.
Einführung
We are seeking a talented and creative Content & Copywriter to join our vision towards a true net zero economy. As a member of our Commercial team, you will play a pivotal role in crafting compelling, engaging, and persuasive copy and content that effectively communicates our brand's value proposition, educates the market and customers, drives customer engagement, and supports our overall company objectives. The ideal candidate is a skilled wordsmith with a passion for tech and a good understanding of climate change and impacts. We count on your ability to translate complex concepts into clear and captivating stories.
Aufgaben
Develop content strategies that align with brand voice and marketing goals
Create various types of content, including website copy, blog posts, email campaigns, etc.
Conduct research to understand industry trends and customer needs
Edit and proofread content for accuracy and consistency
Collaborate with designers to present content in an appealing manner
Optimize content for SEO
Manage content translations
Measure and evaluate content performance against marketing goals
Collaborate with marketing and sales teams to meet business goals
Stay up-to-date with industry trends and best practices
Vorraussetzungen
Bachelor's degree in English, Journalism, Marketing, or related field
Proven experience as a copywriter or content writer
Exceptional writing and editing skills
Familiarity with SEO best practices
Strong research skills
Excellent collaboration and communication skills
Detail-oriented mindset
Creative thinker
Ability to manage multiple projects in a fast-paced environment
Benefits
Make a positive impact on the world
Join a rapidly growing international team
Strong learning and development culture
Free Urban Sports Club membership
Discounted Germany Ticket
Offsites and team activities
Carbon-positive company
Inclusive and diverse environment
Verweise auf baito
Du findest gut, was wir machen? Du kannst uns dabei unterstützen. Gib bei deiner Bewerbung an, dass du die Stelle bei baito gefunden hast.
Jetzt bewerben