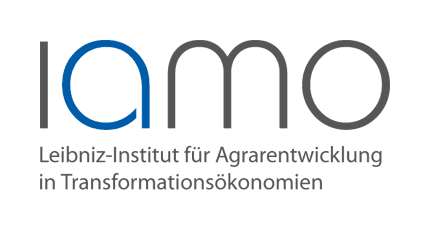 #agrarentwicklung
#transformationsökonomie
#forschung
PhD position in Agricultural Policy
Jetzt bewerben
Der folgende Stellentext wurde von uns automatisch zusammengefasst.
Einführung
The Leibniz Institute of Agricultural Development in Transition Economies (IAMO) is seeking a highly motivated researcher to fill a PhD position in the Department of Agricultural Policy. The successful candidate will conduct research on small-scale farmers' adaptation strategies to climate change and land degradation risks in post-Soviet Central Asia. The research aims to provide valuable insights for policymaking and sustainable agriculture practices. The position offers an interdisciplinary working environment, support for field research and data collection, and the opportunity to apply for a doctoral degree from Martin Luther University Halle-Wittenberg.
Aufgaben
Develop an innovative and theoretically sound research project on smallholders' risk perceptions regarding climate change and land degradation in Central Asia.
Extensive empirical research in rural Central Asia, including primary data collection and analysis using relevant research methods.
Write a PhD thesis and articles to be submitted to international refereed journals.
Active participation in conferences, workshops, seminars, and other scholarly activities.
Active participation in IAMO activities, e.g., colloquia.
Vorraussetzungen
Master's degree in social science (human geography, sociology, development studies, resource economics, or a related field)
Proven skills in quantitative and/or qualitative data analysis, including programming skills in R or readiness to develop these skills
Experience in designing and conducting empirical social science research in low- and middle-income countries
Willingness and demonstrated ability to work collegially in an international team abroad (e.g., for fieldwork)
Excellent English skills, written and oral presentation skills
Russian language skills are an advantage
Willingness to actively participate in IAMO activities
Benefits
An inter-disciplinary working environment with multinational teams
Support and optimal training courses by our IAMO graduate school
Excellent technical facilities
Financial support for conducting field research and data collection
Financial support to participation in seminars and conferences
Support in the preparation of publications for peer-reviewed journals
Family-friendly working conditions
Verweise auf baito
Du findest gut, was wir machen? Du kannst uns dabei unterstützen. Gib bei deiner Bewerbung an, dass du die Stelle bei baito gefunden hast.
Jetzt bewerben