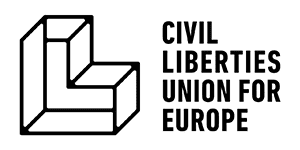 Communications & Campaign Assistant (Intern)
Jetzt bewerben
Der folgende Stellentext wurde von uns automatisch zusammengefasst.
Einführung
We are looking for a Communications & Campaign Assistant (Intern) to join our team at Liberties. As an intern, you will have the opportunity to contribute to our communications efforts and gain valuable experience in the field. The ideal candidate should have a background in journalism, media & communications, or EU policy. If you are highly motivated and passionate about human rights, we encourage you to apply.
Aufgaben
Contribute to the work of the communications team
Assist in EU-wide campaigns
Produce reports, policy recommendations, and research
Support messaging initiatives
Collaborate with the team in small groups
Assist in daily communication routines
Vorraussetzungen
Active student status
2 completed years in media, communications, or related studies
Benefits
Unique learning experience
Meaningful work
Supervision and support
Opportunity for growth and development
Verweise auf baito
Du findest gut, was wir machen? Du kannst uns dabei unterstützen. Gib bei deiner Bewerbung an, dass du die Stelle bei baito gefunden hast.
Jetzt bewerben