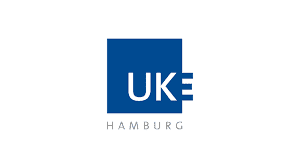 #medizin
#krankehaus
#uniklinik
Clinician Scientist in Infectious Diseases
Jetzt bewerben
Der folgende Stellentext wurde von uns automatisch zusammengefasst.
Einführung
The University Medical Center Hamburg-Eppendorf (UKE) is a leading university hospital that focuses on research, teaching, and comprehensive healthcare. They are committed to making the world a little healthier every day. The UKE offers a diverse range of individual solutions to ensure successful and fulfilling work for their employees. They are currently hiring for the iDfellows - Hamburg Clinician Scientist Programme in Infectious Diseases, which is a DFG-funded career program developed in collaboration with partners in infection research. This program aims to support excellent clinician scientists interested in infectious diseases and allows them to combine a career in clinical medicine with innovative research. The program offers full-time research funding for one year followed by two years with 50% protected research time. Participants will also have the opportunity to participate in a structured and individualized clinical iDfellows training program, engage in top research projects addressing pressing questions in infectious diseases research, receive mentorship and peer-group training, and have access to international networks and research facilities. The UKE values diversity and provides equal opportunities for all employees.
Aufgaben
Conduct research on infectious diseases
Combine clinical medicine with innovative research
Participate in a structured training program
Collaborate with international networks
Contribute to top research projects
Vorraussetzungen
At least two years of clinical experience
Strong interest in infectious diseases
Demonstrated clinical skills and research accomplishments
Fluency in English
Benefits
One year of full-time research funding
Two years with 50% protected research time
Opportunity to qualify as infectious diseases specialist
Mentorship and peer-group training
International exchange and research opportunities
Integration into research networks and platforms
Verweise auf baito
Du findest gut, was wir machen? Du kannst uns dabei unterstützen. Gib bei deiner Bewerbung an, dass du die Stelle bei baito gefunden hast.
Jetzt bewerben