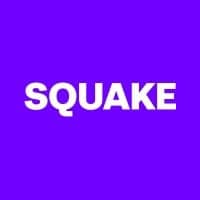 #carboncalculation
#sustainability
#emission
Strategic Project Manager
Jetzt bewerben
Der folgende Stellentext wurde von uns automatisch zusammengefasst.
Einführung
SQUAKE is a company that is fighting climate change by building a more sustainable future on earth. They enable companies and individuals worldwide to make sustainable travel and logistics decisions. They provide an embeddable API that calculates carbon emissions and facilitates carbon compensation. SQUAKE is looking for a candidate to join their team and work on strategic projects to foster organizational growth. The candidate will gather customer insights, work with the management team and industry partners, and drive strategic projects in market analysis and process improvements. The ideal candidate should be currently enrolled in a university, motivated, self-critical, interested in sustainability, and fluent in English. Preferred qualifications include a master's degree in business or a related field and work experience in the climate-tech or startup ecosystem. SQUAKE offers a chance to be part of the sustainable transformation, a supportive and inclusive work environment, remote work flexibility, and a modern office in Berlin with team events and activities.
Aufgaben
Work on strategic projects to foster organizational growth
Gather customer insights to derive strategic actions for product development and partnership strategy
Work closely with management team and industry partners
Own and drive strategic projects in market analysis, identifying new market opportunities, and process improvements
Vorraussetzungen
Currently enrolled in a University
Motivated and persistent
Self-critical and open to feedback
Interest in sustainability and knowledge of sustainability trends
Fluent in English
Benefits
Join the change makers and be part of the world's sustainable transformation
Work in a passionate and inclusive team
Opportunities for personal development
Flexible work location
Modern and cozy office in Berlin
Team events and activities
Verweise auf baito
Du findest gut, was wir machen? Du kannst uns dabei unterstützen. Gib bei deiner Bewerbung an, dass du die Stelle bei baito gefunden hast.
Jetzt bewerben